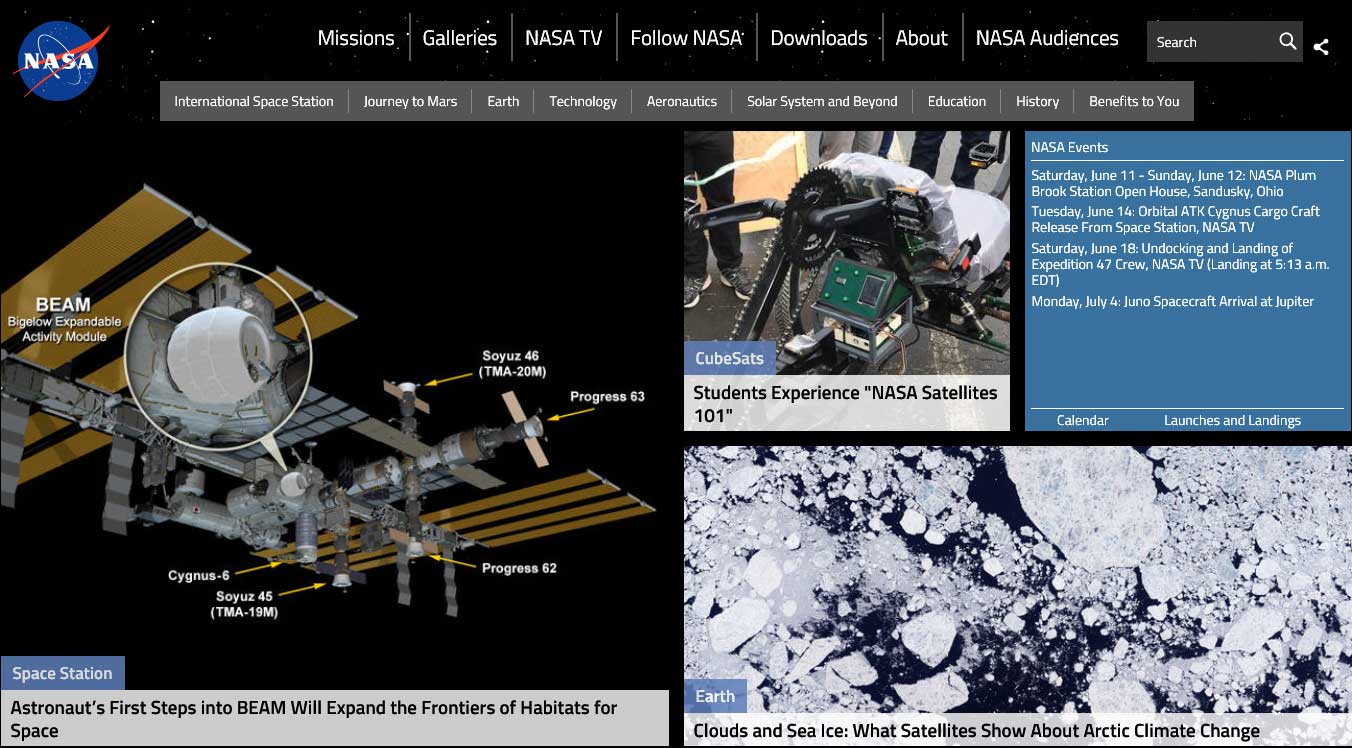 PSI has over 17 years of experience providing mission critical flight simulation support to the Federal Government. This technically sophisticated experience includes full life cycle flight simulation information technology (IT) services and infrastructure support, to include: simulation host computers; Image Generator computers (for out-the-window scenes); head-down raster and stroke graphics computers; flight management computers; cockpit instrumentation and display devices; networks and interfaces; ground-based flight simulation cockpits (fixed-base, motion-based, aircraft, and spacecraft simulators); and other required physical devices.
PSI'S SUPPORT TO NASA LANGLEY RESEARCH CENTERER
Currently, under subcontract to Unisys, PSI provides hardware engineering, operations, maintenance, and modification services of the Simulation and Flight Facilities under the Langley Simulation and Aircraft Technical Services (LSATS) contract. We support the ground-based simulators located in the Flight Simulation Facilities, the in-flight experiments based at Langley, and the Research System Integration Laboratory. The Flight Simulation Laboratories are unique national research and development facilities dedicated to providing researchers with high-fidelity environments in which to conduct simulated flight research and to advance the state-of-the-art of simulation technology. The Flight Simulation Laboratories include:
Cockpit Motion Facility (including the Research Flight Deck, Integrated Flight Deck, and Generic Flight Deck Simulators)
Test and Evaluation Simulator
Development and Test Simulator
Differential Maneuvering Simulator
Visual Motion Simulator
PSI is responsible for the design of new equipment including electronics, mechanical, hydraulics, and instrumentation systems, and for the design of modifications to existing equipment. PSI responds to requests for hardware changes and assumes operational and maintenance responsibility for new equipment. Types of facilities and equipment serviced by PSI include:
Fixed base and motion base simulator cockpits including hydraulically- and electrically-driven force servos to provide variable control-force-feedback to pilots and astronauts; cockpit motion bases, hydraulic supply systems; cockpit instrumentation and electronic displays, flight director systems; flight hardware such as navigation systems and auto throttle systems; and specialized computing hardware including microprocessor interface to cockpit input/output devices such as control display units, voice input/output systems, and eye/head tracker systems
Closed-loop video systems including cameras, camera control units, cathode ray tube systems, high-intensity projection systems, video test signal generation equipment, video distribution amplifiers and coaxial transmission lines, fiber optic lines and equipment, and specialized video processing equipment.
PSI performs a complete preventive maintenance program for the specialized computer facilities and peripheral equipment located in the Flight Simulation Facilities. The program is designed to ensure operability within specified accuracy. The services include scheduled diagnostic testing during preoperational periods to ensure subsequent minimum downtime, and immediate corrective maintenance on equipment to ensure minimal operational delay. All equipment maintenance is performed in accordance with original equipment specifications, and all replacement parts are equal to or better than the quality of the original part. Parts and material inventory are maintained at a sufficient level to minimize downtime.